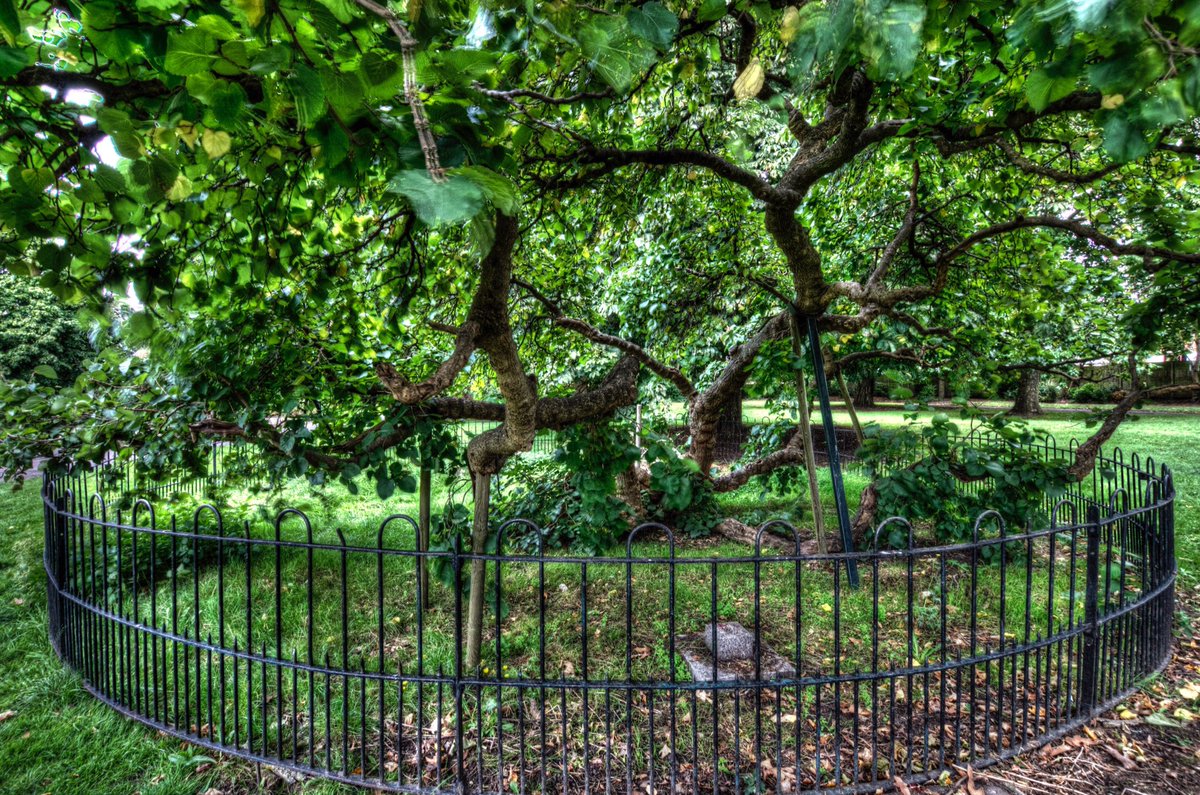 DeptfordFolk a park user group in Deptford have nominated John Evelyn's Mulberry Tree in Sayes Court Park, Lewisham for the Tree of the Year. The competition is run by The Woodland Trust and the winner will receive £1000 to go towards the upkeep of the tree.
They had a spot on ITV London news and they would love to bring the award to Deptford and South East London. The tree has an interesting history and local legend has it that the tree was planted 4oo years ago by Peter the Great of Russia to atone for a drunken rampage through John Evelyn's garden.
John Evelyn was a writer, gardener and diarist who wrote about trees, pollution and street design. His writings are as relevant today as ever and is a figure of cultural significance for Lewisham.
The whole campaign ties into the #LoveItLewisham and the London Borough of Culture bid.